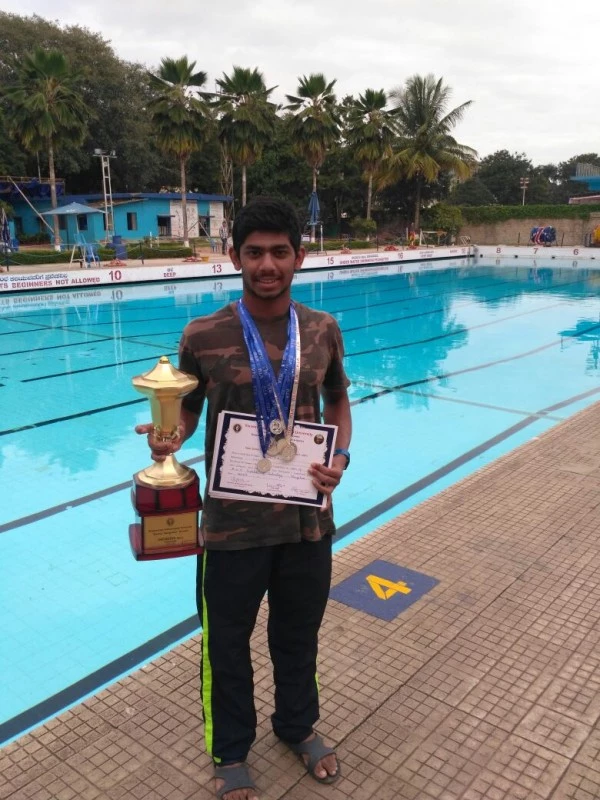 Department Overview:
The concept of physical education is generally understood as organisation of some games, sports or physical education activities. For the last 5 years our students are performing very well in physical education activities. Many students have represented VTU at All India Inter University Athletics, Swimming and Kabaddi tournaments. One of our students was also selected for All India Inter-University Khelo India Swimming Championship by VTU. We give training to the students during morning and evening sessions. To promote the sports, our management provides the best facility and financial support to the sports students.
Department Objectives:
To promote physical fitness, develop motor skills and the understanding of rules, concepts and strategies of playing games and sports.

To develop techniques and tactics involved in organised physical activities, games and sports.

To develop socio-psychological aspects like control of emotions, balanced behaviour, development of leadership and followership qualities and team spirit through participation in games and sports.
Department Highlights:
Training the students regularly, so that they will be fit to play any time.

Providing qualified and experienced coaches to improve the skills of the players.

Providing the sports kit to the students, so that students will be actively participating during the practice session.

Financial support to the financially low students and Cash Awards to the sports achievers.

Conducting the Annual Sports Meet and Inter Branch Games.
---